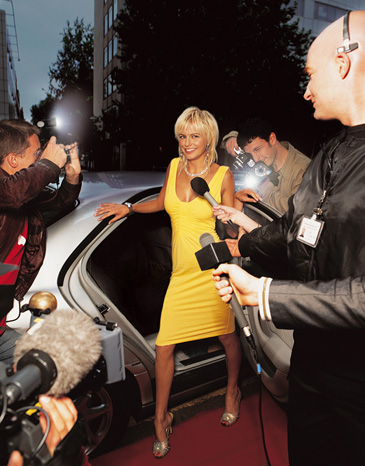 Has your favorite celebrity received a smile makeover? Cosmetic dental services can beautify your smile, but if not done properly by your experienced Atlanta dentist, treatments could leave your teeth looking unnatural and unhealthy. Let's take a look at how a visit to Dr. Pate can help you avoid the following dental disasters.
Unnatural-Looking Veneers
After chipping her teeth on microphones, actress and singer Hilary Duff received a set of porcelain veneers to hide her imperfections. Unfortunately for Duff, her new teeth looked too big and too long. She later returned to her cosmetic dentist for a redo, and she now has the beautiful, natural-looking smile she flaunts today. To prevent an odd-looking, oversized smile, Dr. Pate will take impressions of your teeth and gums to create the perfect size and shape for your veneers. A dental ceramist will hand-sculpt your veneers to complement your mouth and face appropriately.
Over-Whitening Teeth
As you age, your teeth begin to show signs of wear, one of which is discoloration. Regis Philbin is just one of many celebrities who displays a bright white smile despite his years. Philbin's smile, however, some people consider too white. If you over-whiten your teeth, it can cause sensitivity, irritation, erosion, and further discoloration. A pageant-white smile can look fake on an aging adult. Luckily for you, Dr. Pate offers professional in-office or take-home bleaching treatments to safely and effectively brighten your smile to the perfect shade. Some cosmetic dentists believe that Philbin's blinding smile is the result of veneers—not bleaching—but either way, the shade of white you choose should look completely natural. (more…)