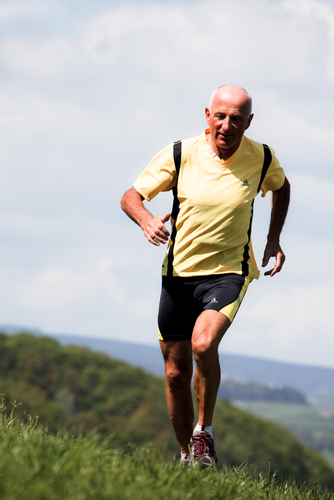 There are frequent news reports and television shows encouraging Americans to get fit and healthy through proper diet and exercise.  One study revealed that increasing your level of exercise can lead to healthier teeth and gums.
Researchers from the University of Florida measured the body mass index (BMI), body fat percentage, and maximal oxygen consumption in a group of volunteers.  The team of researchers then used the measurements to calculate each participant's exercise capabilities and weight control. The participants' oral health and oral care habits were also examined.
When all the information was gathered, researchers determined that the people who maintained healthy weight and exercised regularly were less likely to develop periodontal (gum) disease.
"Weight management and physical fitness both contribute to overall health, and now we believe staying in shape may help lower your risk of developing gum disease," stated Samuel Low, Associate Dean at the school's College of Dentistry. "Since gum disease is related to other diseases, such as cardiovascular disease and diabetes, there is even more reason to take care of yourself through diet and exercise."
Dr. Low also suggests that we should follow the American Dental Association's guidelines of brushing twice daily, flossing once a day, rinsing after meals, and visiting your dentist on a regular schedule for a thorough cleaning and checkup.
Remember, oral health is crucial to overall health, and your first step to continued good health is to schedule a thorough checkup and cleaning with me, Dr. Peter Pate, Dentistry of Buckhead. Contact my Atlanta dentist office at (404)266-9424 to schedule an appointment.