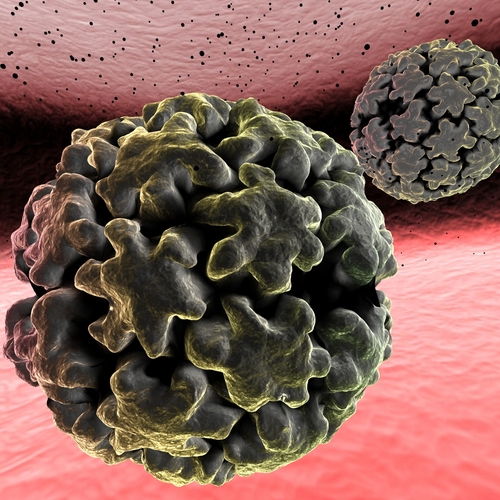 We've heard a lot lately about the Human Papilloma Virus, or HPV. Usually this is introduced to us by our physicians as it relates to our reproductive health.  HPV is most easily transmitted through sexual contact, and is strongly linked to cervical cancer.  However, there is new evidence that connects HPV to declining oral health as well.  Would you believe that the HPV positive group is the fastest growing segment of the oral cancer population?
I'm Dr. Peter Pate of Dentistry in Buckhead.  It is important that you understand the dangers of HPV and what it can mean for your oral health. I recommend that you first become familiar with the characteristics of the virus and the way it is transmitted, and then learn how to best prevent you and your loved ones from contracting this destructive bug.
Although over 120 different versions of HPV have been identified, the most common strands are HPV-16, 18, 31, and 45. The virus is most easily spread through unprotected sexual contact. All of these HPV strands wreak havoc on the skin and mucosal linings of body tissues and results in an attack of the cells which can lead to various forms of cancer.
Specifically in the mouth, HPV-16 seems to be the culprit for the increasing rates of oral cancer in young adults. The virus manifests itself primarily in the back regions of the oral cavity like the base of the tongue, the back of the throat, and the tonsils. The double stranded DNA virus comes in contact with these areas in the mouth and infects the epithelial cells of the mucosa. The infected cells in the mouth can degrade and mutate to become squamous cell carcinomas (oral cancer).
So, how do you keep from getting HPV? The easiest and most effective way to safeguard yourself is to abstain from unprotected sexual contact – including oral sex, which is what causes the oral cancer we just discussed. Secondly, most physicians offer the HPV vaccine that can be administered at ages as young as 10 years old. This vaccine is thought to offer protection against the most harmful types of HPV, including HPV-16.
Now that you know what HPV is and how it is spread, I would like to remind you that it is vital that you continue your regular hygiene visits. In addition to the examination and cleaning, we screen for any signs of oral cancer. If you are due to visit us, schedule a thorough checkup and cleaning with me, Dr. Peter Pate at Dentistry in Buckhead. Contact my Atlanta dental office at (404)266-9424 to schedule an appointment.