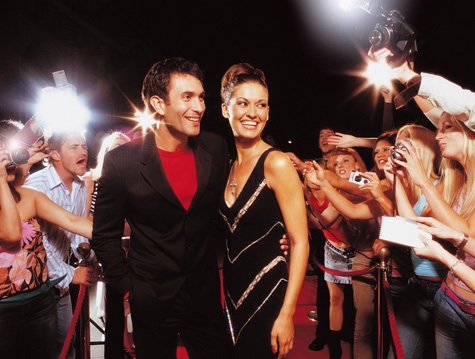 Tom Cruise certainly has a lot to smile about. We're not just talking about his successes as an actor and producer, but his smile enhancements gave him a new grin worthy of the spotlight. Dr. Pate can transform your smile so you, too, can achieve a superstar beam.
Tom Cruise's Smile Makeover
You may recall a young Tom Cruise in The Outsiders. You may also remember his unappealing smile. It appeared as if each tooth was stained and going in a different direction. Some of his teeth were overlapping and his enlarged front tooth was twisted at an uncomfortable angle. Since then, Tom's smile has undergone major dental and orthodontic work.
During a trip to the orthodontist with one of his children, the actor discovered that his jaw and teeth were out of alignment. At age 39, the star decided to use orthodontic treatments to adjust his teeth. He wore clear braces with only the connecting wire visible. Fortunately for you, Dr. Pate offers Invisalign clear aligners, so you can invisibly straighten your teeth without any connecting wires or uncomfortable brackets.
Now that braces have moved Tom Cruise's teeth into proper position, we are able to further analyze his tooth imperfections. Not only were his teeth out of alignment, but now his whole mouth looks crooked on his face. His jaw is crooked and his two front teeth are not centered with the middle of his face, making his smile look asymmetrical. Furthermore, Tom's upper lip is very thin, making his smile look "gummy" and his incisors look too large. These problems could be resolved with a set of porcelain veneers.
Your Smile Makeover
Dr. Pate offers cosmetic and restorative treatments so you can receive a smile enhancement like your favorite stars. If your teeth are crooked, stained, crowded, gapped, missing, or flawed in any way, Dr. Pate offers porcelain veneers, bonding, whitening, implants, crowns, and Invisalign to help beautify your smile.
Tom Cruise is just one of many stars who has had smile enhancements. Dr. Pate can make your smile makeover a mission possible and red-carpet ready. To request an appointment for your cosmetic needs in the Atlanta area, call Dr. Pate at Dentistry in Buckhead at (404) 266-9424.  We welcome patients from Buckhead, Sandy Springs, Vinings, Brookhaven, and other nearby areas.