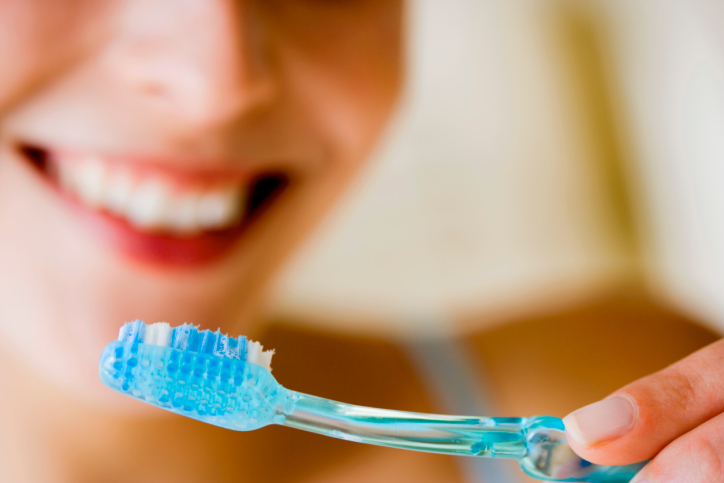 You probably know that daily dental hygiene is important to keep your mouth healthy. However,  brushing and flossing are only effective if you do it properly. Dr. Pate wants to test your knowledge to see how much you know about preventive dental care.
1. How long should you brush your teeth?
A. One minute
B. Three minutes
C. Ten minutes
2. How often should you floss?
A. Every day
B. Once a week
C. Only before my dental appointment
3. True or False? Rinsing with mouthwash replaces the need to brush and floss.
4. How often should you replace your toothbrush?
A. Once a week
B. Once a year
C. Every three months
5. When should you visit your Atlanta dentist?
A. Only when something hurts
B. At regularly scheduled visits, at least every six months
C. Every few years
Proper Oral Care
B. The average person brushes for less than a minute, but you need to brush for at least three minutes, twice a day, to properly clean your mouth.
A. Brushing removes food that is stuck on your teeth, but flossing removes particles that are stuck between your teeth. Flossing also helps strengthen your gum tissue and circulates blood flow to your gums to help fight periodontal disease.
False. Mouthwash is an accompaniment to brushing and flossing—not a substitute! Mouthwash helps kill germs that are lingering in your oral cavity after brushing and flossing.
C. The American Dental Association recommends replacing your brush every three months, after a cold or flu, or when the bristles become frayed. Following these replacement guidelines will prevent bacterial buildup and keep the bristles strong enough to effectively clean your teeth.
B. You need to maintain routine checkups and cleanings with Dr. Pate to make sure your mouth is healthy. Dr. Pate will check for signs of tooth decay, gum disease, oral cancer, sleep apnea, misalignments, and other oral issues. Visit your Atlanta dentist regularly to allow for early detection and treatment.
If you have any questions about how to properly take care of your mouth, contact Dr. Pate at Dentistry in Buckhead at (404) 266-9424. We welcome patients from Buckhead, Sandy Springs, Lenox, Brookhaven, Atlanta, and surrounding communities.