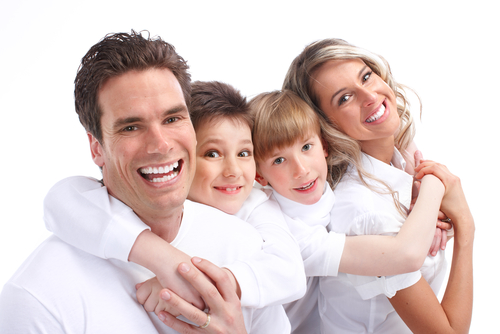 If you've shopped for dental floss lately, you've probably noticed many different styles, flavors, and brands to choose from. What's best? It really comes down to personal preference.
A study conducted by periodontists at the University of Buffalo found that nylon waxed dental floss and Teflon floss (wide, plytetrafluoroethylene floss, also known as dental tape) yield the same results. They both remove food particles and plaque. Be aware when choosing a floss – if it seems too slick, it may not remove the glue-like substance that bacteria use to stick to your teeth!
Even if you can decide on threaded floss or dental tape, you still have some decisions to make. Waxed or unwaxed? Flavored or unflavored? Round or flat? What matters more than the type of floss, is the frequency at which you are using it! Once you have chosen the best floss for yourself, focus on how you floss. Ask your hygienist for a demonstration on the perfect flossing technique for your individual oral health needs.
Another option is to purchase a floss holder. These little gizmos are Y-shaped with a small piece of floss stretched across the Y. Much like a tiny toothbrush, a floss holder has a handle for maneuvering in the mouth. Floss holders are great to keep in your purse or wallet. Nothing replaces conventional floss; however, floss holders can be a more convenient option and are less damaging to the gums than toothpicks.
If you refuse to floss, there is another option that helps take care of those otherwise neglected areas between the teeth. Check the dental section to see if the store offers a tool called a water pick. Water picks are devices that provide a pressurized stream of water capable of removing plaque on your teeth, between your teeth, and around the gum line.
In conclusion, the best option is to purchase a few types, try them out, and go with the one you find most effective and easy to use. Invite your family to participate in the trials!
Got questions? Call Dentistry in Buckhead at 404-266-9424 to schedule a visit. I'm Dr. Peter Pate, and I'd love to make you smile. My office caters to the oral healthcare needs of families from across the greater Atlanta area.