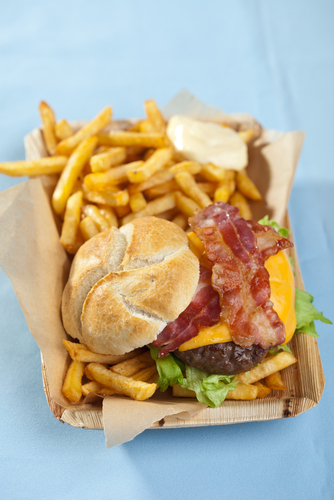 "You are what you eat!" Did you know that during a dental checkup, I am usually able to determine how you have been eating? I'm Dr. Peter Pate of Dentistry in Buckhead, and I can often spot potential nutritional imbalances by examining your teeth and gums.
Your gums reveal nutritional deficiencies such as low zinc, iron, and folic acid.  These deficiencies can promote gum disease.  Indications of other conditions, such as infection and diabetes, may also be identified during your dental visit.
Your teeth will tell me if your diet consists of too many sugary or acidic foods. Foods high in acids or sugar will cause tooth enamel to soften, and may eventually lead to tooth decay. Untreated decay can lead to infection and tooth loss.
Since your dentist is often the first member of your healthcare team to discover potential nutritional problems, you should not skip your regular dental cleanings! During your exam, I will look for signs of periodontal (gum) disease. Studies have shown that poor periodontal health can increase the risk of cancer, cardiovascular disease, stroke, Alzheimer's, diabetes, and preterm births.
I hope this post inspires you to establish good eating habits to promote the health of your teeth and gums!  Stay tuned for an upcoming post listing specific foods that are great for your oral health.
If you experience tooth pain, or are in need of your regular exam and cleaning, contact my Atlanta dentist office at (404)266-9424 to schedule an appointment. Remember – your mouth is your first line of defense in fighting disease.