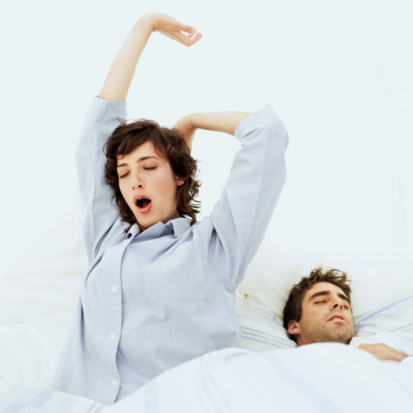 Approximately  95 percent of people are affected by an oral condition that occurs during sleep. We're talking about dry mouth and bad breath—a situation commonly referred to as morning breath. If your partner avoids kissing you in the morning, Dr. Pate offers these tips to treat your bad breath.
Common Causes of Morning Breath
Poor hygiene: Bacteria and food particles that sit in your mouth all night can produce a bad odor when you wake up. It's important to brush and floss your teeth thoroughly before going to bed to help clear out any lingering microbes. Cleaning your mouth will also help reduce your risk of decay because oral bacteria won't have as much material to feed on overnight. Additionally, alcohol further dries out your mouth, so make sure your mouthwash has little to no alcohol content.