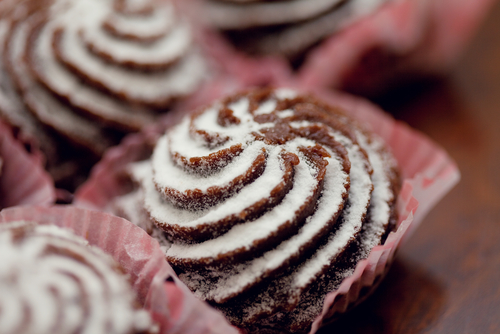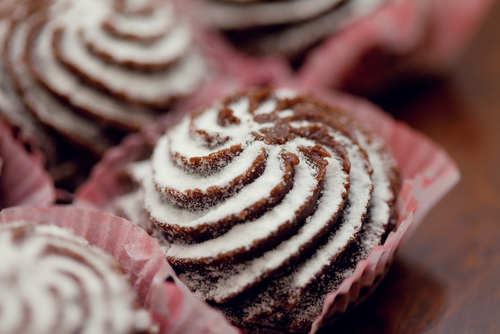 Now that we have introduced some healthy foods to incorporate into your everyday diet, you know that dessert is still an option! As a health-conscious cook, your dessert should be low in fat and sugar.
Try this healthy chocolate cake recipe for your next after dinner treat:
Ingredients
1 1/4 cups all-purpose flour
1 cup sugar (or sugar free substitute like xylitol or stevia)
1/2 cup baking cocoa
1/4 cup cornstarch
1/2 teaspoon baking soda
1/2 teaspoon salt
4 egg whites
1 cup water
1/2 cup corn syrup
2 teaspoons confectioners' sugar
Directions
In a bowl, combine the first six ingredients. In another bowl, whisk egg whites, water, and corn syrup. Stir into dry ingredients. Pour into a 9-in. square baking pan coated with nonstick cooking spray. Bake at 350 degrees F for 30-35 minutes or until a toothpick inserted near the center comes out clean. Cool on a wire rack. Dust with confectioners' sugar.
Nutritional Analysis
One serving equals 176 calories, 1 g fat (trace saturated fat), 0 cholesterol, 186 mg sodium, 42 g carbohydrate, 1 g fiber, 3 g protein. Diabetic Exchanges: 2-1/2 starch
I'm Dr. Peter Pate of Dentistry in Buckhead, and I encourage my patients to choose a healthy diet and maintain proper oral hygiene habits of brushing twice daily, flossing once a day, rinsing after meals, and keeping your regular dental visits. Call my Atlanta Buckhead dentist office at (404)266-9424 to schedule an appointment.  Enjoy your healthy dessert!