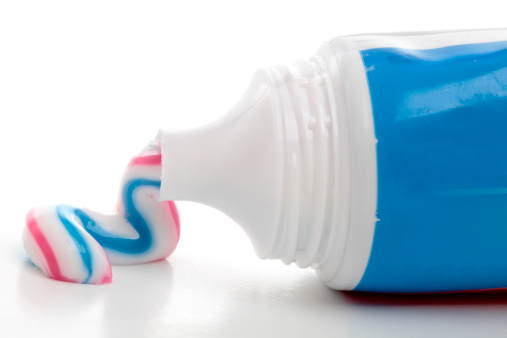 Dr. Peter Pate and our team at Dentistry in Buckhead encourage the use of fluoride in our patients' oral health regimens. You have probably heard countless times from your parents, dentists, and toothpaste commercials that fluoride is essential to guarding your teeth against dental problems. Although this may seem like common knowledge, fluoride and its history in the use of dentistry is scientifically proven to protect your mouth from harmful bacteria and plaque.
What is Fluoride?
Fluoride is a natural mineral widely distributed in nature. Read more about it here.   In the middle of the 20th century, after conclusive research, the United States and many countries in Europe began adding small amounts of fluoride to city water supplies. Although the amount is miniscule, the overall oral health of the country has improved.
How Does Fluoride Work?
Your tooth enamel is a thin covering that protects your teeth from acidic foods and particles. Once you lose enamel, it's gone for good because it is not a living tissue like the other parts of your teeth. Fluoride is used to strengthen your enamel, in order to protect it. Another benefit to using fluoride is that it helps neutralize harmful and acidic bacteria present in your mouth. This acidic bacteria can infiltrate past your enamel and erode your teeth, ultimately causing cavities and decay. In addition, these harmful particles can infect and inflame your gum tissues.
Doesn't Toothpaste Have Fluoride?
Yes, most toothpaste does contain fluoride. If you're trying to purchase the best toothpaste for your needs, look for the American Dental Association's seal of approval or ask Dr. Pate for a recommendation on which product to buy. Some patients may need more fluoride than others. If this is the case, Dr. Pate may provide fluoride treatments to help ward off tooth decay. He can also prescribe mouth rinses that contain more amounts of fluoride, if he believes it is necessary.
If you're concerned about tooth decay and protecting your teeth, contact us at (404) 266-9424 to schedule a dental examination. We are happy to serve patients in Sandy Springs, Buckhead, and Atlanta.