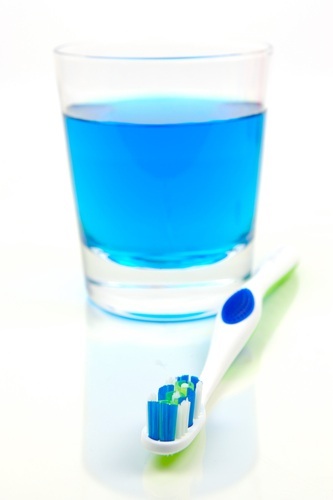 Dental fluoride used to be a routine part of most dental cleanings and exams, but for some time now, the use of fluoride has been debatedamong dental and other health professionals.
Here are a few facts about fluoride from the Fluoride Information Network:
1.     Fluoride is a community health measure that benefits people of all ages, income levels, and ethnicities.
2.     Fluoride protects over 300 million people in more than 40 countries worldwide. More than 10,000 communities and 145 million people benefit from fluoride in the U.S. alone.
3.     Fluoride is a natural mineral widely distributed in nature.  When added to water supplies at optimal levels, it is effective in reducing tooth decay.
4.     Multiple studies have shown that fluoridation can reduce tooth decay by 60% in baby teeth and up to 35% in adult teeth.
5.     Underprivileged children have more cavities than children from middle or upper income families. Children from families earning less than $20,000 annually have 10 times more unmet dental care needs than children from families earning at least $50,000 annually.
6.      Fluoride serves as the natural protector for tooth enamel and encourages healthy teeth and gums.
7.     Systemic fluoride (in the water supply) is the best fluoride source for developing teeth. Topical application is the next best way to gain the dental benefits of fluoride, and is a great option for enhancing the benefits of fluoridated water.
8.     Water fluoridation is safe! Studies show that adjustment to appropriate levels does not pose a health risk for the public. Fluoride at recommended levels has been used for more than 50 years with no side effects.
9.     Water fluoridation saves money. It costs approximately 50 cents per person per year to receive fluoridated water. A filling for a single cavity can cost upwards of $200!
10.    Oral health is a critical component of overall health and wellbeing. Fluoride helps to keep your enamel healthy, which in turn protects your teeth and promotes quality oral and overall health.
The bottom line: Don't be afraid of fluoride. It's safe to assume that you use fluoridated toothpaste. In fact, it's unlikely that toothpaste will get the ADA seal of approval if it doesn't contain fluoride.
Dr. Peter Pate gives most of his patients a fluoride treatment at dental exams and cleanings because it is crucial to quality oral health. For more information about the services and treatments offered at Dentistry in Buckhead, call our dental office in Atlanta, Georgia at (404) 266-9424.