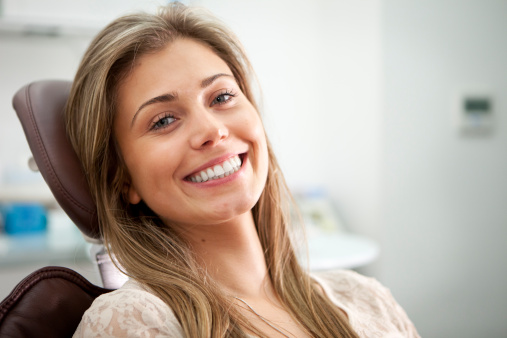 During your appointment with Dr. Pate, our team will thoroughly clean and protect your teeth. However, once you leave our Atlanta dentist office, you need to follow proper maintenance and care instructions to avoid damaging your teeth and gums. Try these tips to keep your smile healthy immediately before and after your dental cleaning.
What to Do Before Your Appointment
Regular hygiene. Your best defense against dental diseases is to correctly brush and floss daily. It's simply not enough if you "cram" and only floss a few days before your appointment. In addition, it's best to show Dr. Pate your natural behaviors and condition of your mouth so you will know what to change. For example, if you have bad breath, you don't need to worry. Coming to your appointment in your natural state will help Dr. Pate accurately diagnose any problems.
Prepare. Keep a file at home of your oral history so you can review what's going on inside your mouth. You should also gather all your medical and health information so you can discuss your conditions with Dr. Pate.
Relax. Stress and anxiety can make your dentist appointment more uncomfortable. Be sure you get plenty of sleep the night before and arrive early enough to relax in the waiting room. If you're still nervous, ask Dr. Pate if you would benefit from sedation.
What to Do After Your Appointment
Avoid rigorous brushing. Our dental hygienists may apply fluoride and other materials that are designed to strengthen and polish your teeth. You should allow plenty of time for these agents to sink into your teeth. Don't brush your teeth immediately when you get home because you could scrub off the gels and applications we used.
Consider your options. If Dr. Pate suggests restorative or cosmetic procedures, start thinking about your options right away. It's important to take care of your dental problems as soon as possible to prevent further complications. Additionally, it's best to consider your options while the information is still fresh in your mind.
Relieve discomfort. It's not unusual to experience mild sensitivity or discomfort after a dental cleaning or procedure. Over-the-counter painkillers and sensitivity treatment can help relieve any aches or discomforts you're experiencing.
Dr. Pate will give you specific pre- and post-appointment instructions to suit your individual dental needs. Following his directions will help maintain a healthy smile and ensure a quick recovery. If you have any questions about what to do before or after your appointment, please call our office at (404) 266-9424. Dentistry in Buckhead welcomes patients from Buckhead, Sandy Springs, Lenox, Brookhaven, Atlanta, and the surrounding communities.