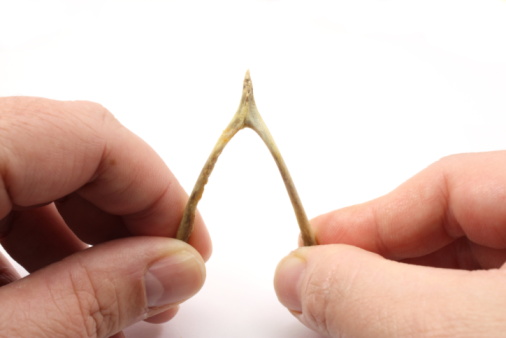 Breaking the wishbone is a popular Thanksgiving tradition. You may have battled your siblings for a shot at the wishbone pull since you were a kid, but how much do you know about the history of the wishbone?
1. What is the wishbone?
a. The collarbone
b. The rib
c. The leg
2. What animal's bones were believed to have supernatural powers in medieval Europe?
a. Turkey
b. Chicken
c. Goose
3. Who started the Thanksgiving tradition of breaking the wishbone?
a. Your grandparents
b. The Pilgrims
c. The president
4. What is commonly believed to happen when you get the bigger half of the wishbone?
a. You get money
b. You're unlucky
c. Your wish will come true
5. What is another name for the wishbone?
a. The lucky bone
b. The merrythought
c. The bone of thanks