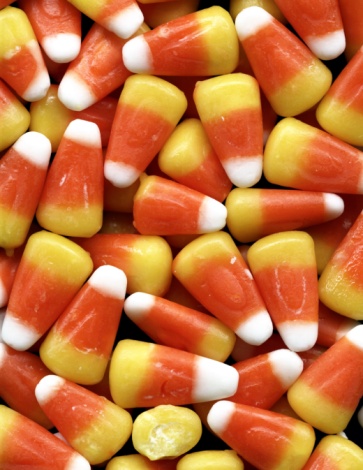 Halloween is every
child's
favorite holiday. They get to dress up as their favorite characters and run around collecting candy with their friends and family. Even though Halloween is fun for everyone it isn't always fun for children's teeth.
There are some things you as a parent can do to prevent your children from developing cavities as a result of this spooky holiday.
What is a cavity?
A cavity is a hole in the tooth caused by tooth decay. Decay occurs when bacteria (also known as plaque) forms on teeth and combines with the sugars and starches we eat. The combination produces an acid that attacks the tooth enamel, causing a hole to form.
Tips for preventing cavities this Halloween
1.       Have your children consume candy during meals rather than as a stand-alone snack. This allows the sugar on your teeth to be neutralized by bacteria from the other, less sugary foods.
2.      Drink lots of water because it will help flush out the sugar and other food particles.
3.      Limit the amount of sticky and hard candies. These are the worst for the teeth because they stick in between your teeth where it's hard for a toothbrush to reach.
4.      Have you children brush their teeth after eating candy and use mouthwash with fluoride in it. Fluoride helps fight cavities, and the mouthwash will also help flush out sugars and
clean
out bacteria.
5.      Have them eat all their candy for the day in one sitting. This will limit the teeth's exposure to sugar.
For more information on how to have a cavity-free Halloween, or to schedule a professional cleaning for your family, contact
Dr. Peter Pate
of Dentistry in Buckhead at 
404-266-9424
 or visit our website at 
patedds.com
.