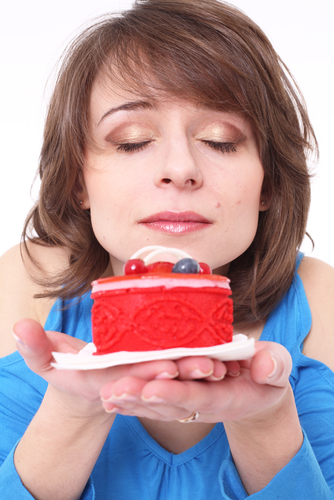 As people become more health conscious, desserts continue to present a problem. Your sweet tooth will not let you rid your life of sugary treats, but with some smart substitutions, you can find balance.   Try these simple culinary tricks and you will find that you can have your cake and eat it too!
Use apple sauce in place of cooking oil
Try whole wheat flour instead of white bleached flour
Use 3 tablespoons of unsweetened cocoa for every ounce of sweetened chocolate
Substitute evaporated skim milk for cream – or better yet, experiment with non-dairy alternatives like almond or coconut milk
Bake with xylitol instead of sugar
Add vanilla extract or lemon zest to compensate for reduced sugar
Use egg whites or egg substitutes instead as opposed to whole eggs
Skip the top crust and use fresh or frozen berries in pies
Sprinkle cookies, cakes, or brownies with cinnamon, cocoa powder, or powdered sugar instead of frosting
These healthy tips will help control your sweet tooth, while setting you on the road to a healthier diet. Be sure to maintain healthy teeth and gums, as well! Remember to brush two times a day, floss once a day, rinse after meals, and keep your semi-annual dental visits.
If you have concerns about the health of your teeth and gums, or need a thorough cleaning, call me, Dr. Peter Pate at Dentistry in Buckhead, at (404)266-9424 to schedule an appointment. We care for families from Buckhead and throughout Atlanta. Don't let your sweet tooth cause you pain!