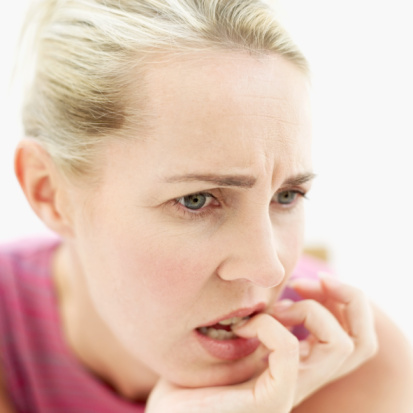 Many viruses and illnesses can be spread from person to person. Everyone has different bacteria that could infect others, and every time you touch your mouth, you could be exposing yourself to other people's bacteria. Dr. Pate can reduce the amount of dangerous bacteria in your mouth to help keep you healthy. How do germs travel from the outside environment to inside your mouth?
People
With just one kiss, you swap more than 500 types of bacteria. Tooth decay, cold sores, and other mouth hazards can be transferred through kissing. In addition, with cold and flu season among us, remember that coughs and sneezes can push bacteria through the air, which you can inhale. Sharing dishes, cups, toothbrushes, and other items that come in contact with your mouth will also spread bacteria.
Touching
When you go shopping, every item you touch has probably been examined by someone else, or at least touched by the shelf stocker. In addition, when you pay with cash, you place the bills into someone's hands and receiving change that was once in a stranger's pocket. When you're out running errands, you touch all these items that other people have touched, and the bacteria build up on your hands. You may not realize this before you rub your eyes, nose, or mouth. Washing your hands regularly throughout the day will help keep your hands cleaner and therefore prevent the spreading of germs.
Chewing
Many people also chew on fingernails, pens, pencils, or other items out of habit, stress, or concentration. Chances are good that someone else has used that pen before you, and you've probably placed it on tables covered in bacteria. Putting these items in your mouth exposes your mouth to excess germs. In addition, biting on hard items is bad for your smile because it could chip your teeth.
To keep your mouth clean and healthy, visit Dr. Pate. Contact Dentistry in Buckhead at (404) 266-9424 to schedule an appointment.