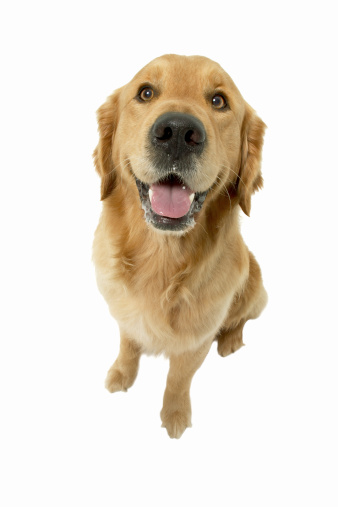 Eating table scraps, licking people, and digging through trash cans and outdoor surroundings can make your pet's mouth very dirty. Dental disease affects 78% of dogs and 68% of cats, and poor dental health can lead to bacterial infection and tooth loss in any species.  Since your canine or feline doesn't have access to professional dental care by Dr. Pate like you do, it's important that you understand how to keep your pet's mouth clean.
Pet Dental Problems
This month is National Pet Dental Health month. P. gulae is the bacteria responsible for causing gum disease in animals. Dental problems in pets can cause pain, discomfort, shyness, and irritability. Contact your vet if you notice any of these oral symptoms in your pet:
Tartar buildup
Bleeding
Difficulty eating or chewing
Wincing when touched near mouth
Red gums
How to Clean Your Pet's Mouth
The World Health Organization reports that about 5% of dogs suffer from tooth decay, which then leads to other problems. Try these tips to help keep your furry friend's mouth clean.
Routine: Build up a regular schedule to brush your pet's teeth. He may be scared at first, but keeping a consistent routine will help him adjust and know what to expect.
Comfort: Place your pooch in a comfortable position so he can relax, and don't force his mouth open. Begin by letting your pet sniff and taste the toothpaste. You should also brush gently to avoid injuring your pet.
Products: Make sure you use pet-friendly toothpaste in a flavor your companion will enjoy. Don't ever use regular human toothpaste because it can be toxic for animals. You can brush using your finger, a soft cloth, or a gentle animal brush. Some kibble and treats also have tartar-control ingredients to help fight dental problems, but brushing is generally more effective.
Reward: After brushing, praise your pet and give him a treat or toy to encourage his good behavior.
By following these steps, you can ensure that all members of your household have healthy mouths.  When it comes to your oral care, Dr. Pate can show you how to prevent possible human dental problems. Contact Dentistry in Buckhead at (404) 266-9424 to request an appointment.  We serve patients in Buckhead, Sandy Springs, Vinings, Atlanta, and the neighboring areas.