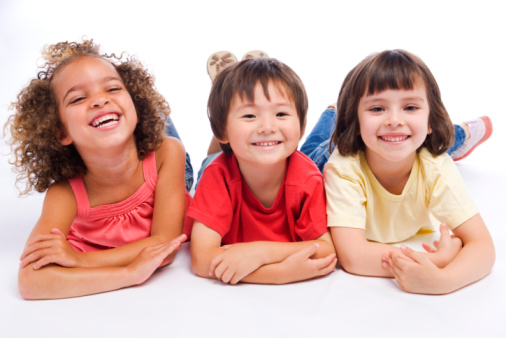 Children miss about 51 million hours of school each year due to dental problems and treatments. It's important to emphasize proper oral care for kids.  This can reduce irritability, behavior problems, and decreased performance during the day resulting from dental pain. The American Dental Association sponsors National Children's Dental Health Month in February to promote awareness of dental care for kids. This year's NCDHM features the slogan, "Rock Your Smile," to help children get an awesome smile, one that rocks!
Children's Dental Health
To help improve the status of children's oral care, take a look at some of the unfortunate statistics about current dental dangers.
Tooth decay is the second most common childhood illness, following the common cold.
Researchers found that about 80 percent of children are already infected with the cavity-causing bacteria, S. mutans, by the time they are two years old.
Advertisers spend about $900 million each year on television ads aimed at children under age 12. More than two-thirds of this advertising promotes junk food, which can promote tooth decay.
About 60% of injuries to the face occur on the playground.
About 5 million children's teeth are knocked out each year.
Give Kids a Smile
Each year, the first Friday in February is recognized as Give Kids A Smile Day. The program, sponsored by the American Dental Association, enhances the oral health of children in need by offering free or low-cost dental services to children of low-income families. Here's how you can protect your child's smile at home:
Teach appropriate brushing and flossing techniques, with supervision.
Monitor the intake of sugary foods and beverages.
Don't share cups or utensils with your baby to avoid passing along tooth decay.
Don't put sweetened liquids in a bottle before bedtime.
Stop pacifier use and thumb sucking by age two to prevent long-term development problems.
Dental care is very important for children at a young age.  They should be exposed to and become familiar with visiting the dentist. Dr. Pate offers "Happy Visits" to help your child feel comfortable with our dental process, office, and team. At your child's appointment, Dr. Pate will check for proper development, identify areas of concern, and teach effective hygiene behaviors.
To schedule an appointment for you, your little one, or your whole family, contact Dr. Pate at Dentistry in Buckhead at (404) 266-9424.