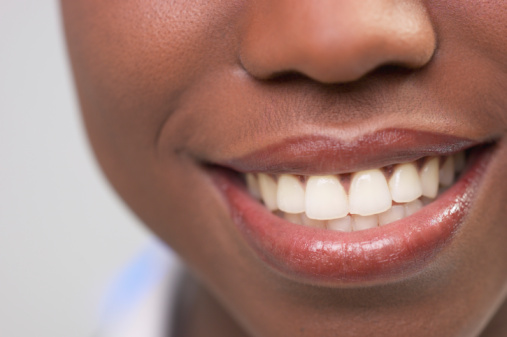 Dental bonding and porcelain veneers are two common cosmetic procedures that Dr. Pate can use to brighten your smile. Both restorations are placed over your teeth to hide discolorations, chips, gaps, and other imperfections. At your cosmetic consultation with Dr. Pate, your Atlanta dentist will discuss all your options and determine the cosmetic treatment that meets your needs. Take this quiz to see if you know the difference between bonding and veneers.
1. What material does bonding use?
a. Porcelain
b. Composite resin
c. Amalgam
2. Who creates your porcelain veneers?
a. A dental ceramist
b. Dr. Pate
c. A periodontist
3. How many appointments does bonding take to complete?
a. One
b. Two
c. Three
4. Which procedure is more durable?
a. Bonding
b. Veneers
5.  Porcelain veneers help correct which dental issues?
a. Repairing cavities
b. Treating gum disease
c. Masking surface blemishes
Answers:
B. During cosmetic bonding, Dr. Pate will apply a liquid composite resin to the surface of your teeth. The resin is shade-matched to the color of your teeth. Dr. Pate will harden the resin with a curing light, and then sculpt and polish your new restoration.  Veneers, on the other hand, are thin layers of porcelain that are attached to your teeth using a strong bonding cement.
A. Dr. Pate will prepare your teeth, take impressions, and fit you with temporary veneers so you can adjust to your new smile. He will then send your molds to a dental lab, where your veneers will be handcrafted by a dental ceramist. Later, you will return to Dr. Pate to place your custom restorations.
A. Dental bonding can be completed in one visit to our Atlanta dental office. It is not necessary to buff your teeth, remove any existing structure, or send custom impressions to a special lab. This means you can walk out with your new smile the same day you come in.
B. Bonding can last up to five to ten years, but it can chip and stain more easily than veneers, so periodic touch-ups may be required. Veneers, however, are generally stronger and stain-resistant, so their beauty tends to last longer.
C. Porcelain veneers are recommended to hide major tooth defects, while bonding is better for minor blemishes. However, keep in mind that these cosmetic restorations will not cure your dental problems, like cavities or gum disease. In other words, they will make your smile prettier, but not necessarily healthier. You need to correct dental issues before cosmetically enhancing your smile.
Dr. Pate will analyze your mouth to determine whether you would benefit from bonding or veneers. Call Dentistry in Buckhead at (404) 266-9424 to request a cosmetic consultation.  We welcome patients from Buckhead, Sandy Springs, Lenox, Brookhaven, Atlanta, and the nearby areas.