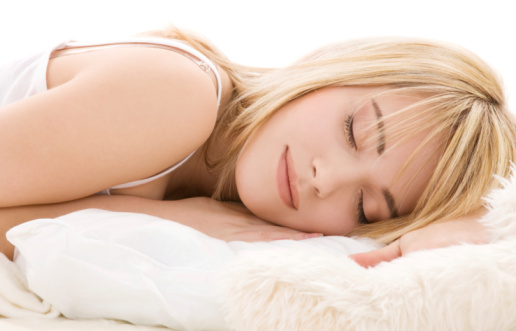 We have discussed the importance of getting a good night's sleep to keep your body strong and healthy, but there may be another reason you want to stay rested. A recent survey from Sweden shows that getting an adequate amount of sleep can help make you more attractive. Dr. Pate can help resolve your sleep problems so you can really get your "beauty sleep."
Researchers asked observers to rate a series of photographs. Each participant had two photos—one taken after a good night's sleep, and one taken after being awake for 31 hours. The observers rated the participants in the sleep-deprived photos as less healthy, less attractive, and more tired.
So how does sleep make you look more attractive? First of all, sleep gives your body the energy it needs to function properly throughout the day. If you stay awake all night, you won't feel refreshed the next day and your body will feel sluggish. When it comes to appearance, sleep deprivation often leaves bags under your eyes and droopy skin. On the contrary, when your body is well-rested, your eyes will appear wider and your facial muscles will lift.
The concept of "beauty sleep" also relates to your morning habits. If you get enough sleep at night, you'll be able to wake up earlier and in a better mood. When you wake up earlier, you can spend more time focusing on your appearance and attitude for the day, thereby making you seem more attractive and more friendly. A good night's sleep will also help give you energy needed to smile more. A smile is always a nice accessory that every person should wear.
If you suffer from sleep apnea or another sleep disorder that's keeping you awake at night, visit Dr. Pate for sleep therapy techniques. Sleeping better will help improve your health, appearance, and quality of life. Contact Dr. Pate at Dentistry in Buckhead at (404) 266-9424 to schedule an appointment.  We welcome patients from Buckhead, Sandy Springs, Vinings, Brookhaven, Atlanta, and the neighboring areas.