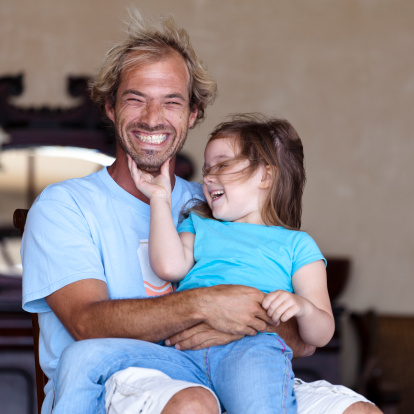 You can't be the life of the party without a spectacular smile. Studies have shown that smiling at work and in your personal life can greatly improve the moods of those around you. As the saying goes, smiling is contagious.
Do you like your smile? Small blemishes and imperfections on your teeth can make you self-conscious, causing you to smile less or hide your smile in public. This Father's Day, Atlanta's family and cosmetic dentist, Dr. Peter Pate, can help you put your best smile forward.
A Wide Variety of Cosmetic Dentistry Choices
At Dentistry in Buckhead, we offer a wide variety of cosmetic procedures to shape your smile into a masterpiece. If you're short on time and would like to brighten your smile quickly, our in-office Zoom! treatment can lighten your teeth in just one office visit. The procedure often results in teeth that are eight to ten shades brighter. We also offer professional-strength take-home whitening kits that enable you to whiten when your schedule allows.
Porcelain veneers can cover a variety of imperfections at once. They can change the shape, size, and color of multiple teeth to create optimal uniformity. Modern, minimally invasive veneers are secured to the front of your teeth to create a flawless smile.
For chipped or permanently stained teeth, Dr. Pate may recommend dental bonding. This quick cosmetic procedure involves applying a tooth-colored composite resin that works like sculpting clay. Dr. Pate hardens the resin using a curing light, then sculpts and polishes the resin to the ideal shape. If you have only one or two blemished teeth, bonding is a simple and inexpensive alternative to porcelain veneers.
Your Smile is Your Choice
A healthy, beautiful smile is no accident. At our office, it is the combined effort of a devoted dentist and an informed patient. After a comprehensive exam, Dr. Pate will consult with you to decide the best option for achieving the smile of your dreams. To schedule a consultation, call Dentistry in Buckhead at (404) 266-9424. We proudly welcome patients from the Buckhead area, as well as Sandy Springs, Lenox, Brookhaven, Atlanta, and surrounding communities.