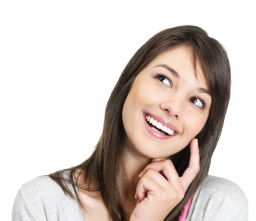 There is much discussion these days over whether traditional metal tooth fillings are as safe as we've believed for the last century. Metal, or amalgam, fillings are composed of a mixture of different metals, including mercury. Several adverse reactions in the brain and kidney have been linked to mercury exposure, so people are becoming wary of having mercury poured onto their teeth. Atlanta dentist Dr. Peter Pate discusses amalgam further.
The Beginning of the Amalgam Wars
The American debate over amalgam began in the 1830s. Two brothers from France, the Crawcours, introduced the filling material in the United States in 1833. By 1844, 50% of dental restorations placed in upstate New York were amalgam. The brothers called their innovative material royal mineral succedaneum, which drew attention away from the mercury content because the public associated the name with gold. In 1843, the American Society of Dental Surgeons ran the brothers out of town, considered them charlatans, and declared the use of amalgam as malpractice. The amalgam solution, however, was cheaper, easier to apply, and less painful than traditional methods, and banning it made the ASDS quite unpopular. In 1850, it rescinded its amalgam boycott, but not soon enough. In 1856, the ASDS disbanded. 
Elements of the Current Debate
Although amalgam fillings became the norm over the next 150 years, today the discussion still continues as to whether their mercury content makes metal fillings a potential health risk. Until a few years ago, both the US Food and Drug Administration and the American Dental Association promoted the safety of amalgam fillings. Now, however, the FDA warns that children under the age of six, pregnant women, and people with allergies to metals, should not opt for metal fillings.
At Dentistry in Buckhead, we offer an alternative to metal tooth fillings. Our tooth-colored composite resin fillings provide the benefits of a dental filling without the unsightly metal marring the beauty of your smile, or the worry of mercury exposure.
If you have a metal filling and would like to replace it or want to know if you should, contact Dentistry in Buckhead at (404) 266-9424. We proudly welcome patients from the Buckhead area, as well as Sandy Springs, Lenox, Brookhaven, and the greater Atlanta area.