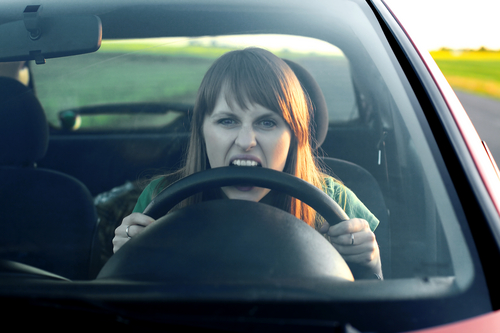 Have you teetered on the brink of road rage?
Atlanta traffic may be the reason you started using "colorful" language.  It sure sends many of us over the edge.  You have undoubtedly been on the receiving end of rude gestures or verbal insults, or maybe you have delivered them on occasion.  Don't let your emotions get the best of you!  Turn that energy into something fun and positive.
Did you know that people most prone to anger are almost three times more likely to have a heart attack than those with low anger?  That's what the American Psychological Association tells us.  Other health risks seen in those who display hostility include obesity, depression and stroke.  Wow.  Safe driving promotes healthy hearts!
Try these ideas for some amusing ways to ease stress in the car.  Who cares if other drivers snicker at you?  They are just envious they can't beat the stress in traffic.  The key is to relax and laugh.  Laugh a lot.  A whole lot!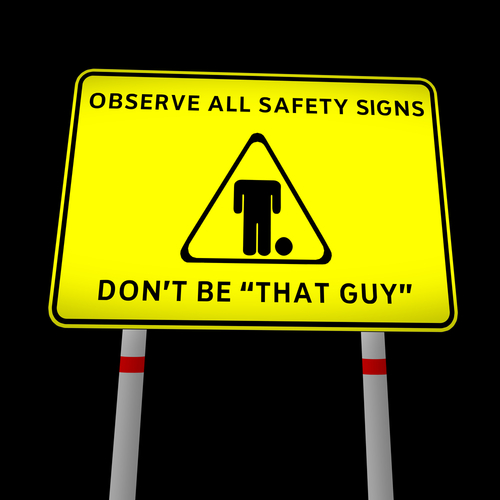 Revisit your top 5 sports bloopers.
Develop at least 6 witty pieces of advice you would like to deliver to your boss or a coworker, but can't get away with in real life.
Stop clenching the steering wheel in a death grip.  This is not an ideal way to tone your muscles.  Instead, squeeze your glutes for a great workout.
Turn up the music and belt your favorite tunes at the top of your lungs.  Open your windows if you dare.
If you are at a standstill, I challenge you to ask your neighboring drivers:  "Pardon me, do you have any Grey Poupon?"  This is an oldie, but the responses may still be priceless.
Plan the soundtrack for the movie of your life.
Play classical music and direct the orchestra.  That should be good for a laugh and an aerobic workout.
Create original bumper stickers for the surrounding cars and their drivers.
Visualize what you would most like to see displayed on the next 3 billboards.
Return to the days of Freaknik in Atlanta and dance on your hood.
BONUS  — Last, but not least, you know there has to be a dental entry in the list!  Are you clenching your teeth or jaw?  If you keep this up, you will be visiting my office sooner than you would like. Clenching and grinding your teeth can cause all sorts of problems, including tooth wear, loose teeth, tooth loss, hypersensitivity, headaches, and chronic pain in the jaw.  So laugh, let go of the clench, and release some endorphins.  Your smile will thank you!
You know the claim that it takes more facial muscles to frown than to smile?  For some fun commentary on this topic, visit https://www.snopes.com/fact-check/happiness-is-only-grin-deep/.  No matter how many muscles it takes to smile, do it anyway!