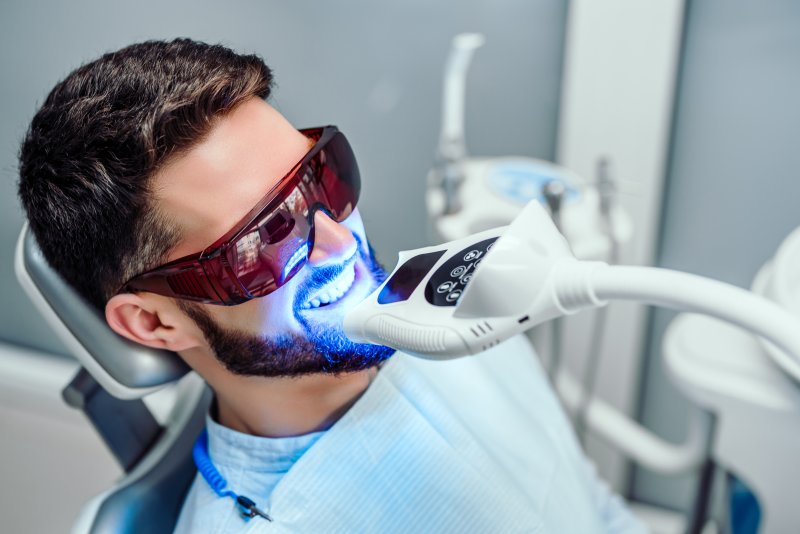 In recent years, professional teeth whitening has gotten quite popular. After all, the treatment makes enamel six to eight shades whiter in little time! However, did you know the field hasn't always been this effective? It actually took thousands of years to reach its current form. Until recently, in fact, most of history's teeth whitening amounted to trial and error. To learn more, here's a summary of how this cosmetic procedure evolved to what it is today.
Ancient Origins
According to most scholars, people began trying to whiten their teeth 4,000 years ago. In particular, the practice seems to have started with the early Egyptians.
You see, Egypt in the ancient world was very status conscious. As a result, its high-ranking citizens sought teeth whitening to show their social superiority. They did so by applying a mixture of pumice and vinegar to their teeth, hoping it would create a bright smile.
It didn't take long, though, for whitening to spread to other groups. For example, it seems the ancient Romans also cared about their teeth's appearance. They often used ammonia-rich urine to bleach tooth enamel white.
Gradual Development
Little by little, progress was made in developing new ways to whiten teeth. Still, many of these efforts were rather brutal. Consider the ones below:
12th Century: 12th Century: Physicians whitened teeth with pastes and powders like sage and salt rub.
17th Century: Barbers filed teeth and used nitric acid to make them whiter. Unfortunately, this would destroy the enamel and the tooth itself.
19th Century: Dental experts realized hydrogen peroxide could treat gum disease and whiten teeth. They also learned the effects of fluoride.
20th Century: Dentists discovered that a heating lamp with hydrogen peroxide sped the whitening process. In the 1960s, they found overnight peroxide soaks made teeth whiter.
Present-Day Teeth Whitening
It wasn't until thirty-to-forty years ago that "modern" teeth-whitening appeared.
In the late 1980s, dentists created a gel made of carbamide peroxide. They then made the gel into a whitener used in dental trays. To this day, it's still widely applied as a teeth whitening method.
Later, the larger dental market got in on the action. Consequently, stores now sell whitening toothpaste, strips, and bleaching kits that are safe and effective.
As you can see, teeth whitening benefits from its millennia of development. That said, talk to your local dentist about treatment so you can too!
About the Author
Dr. Peter A. Pate is a dentist based in Atlanta, GA, having earned his DDS from the University of Tennessee's School of Dentistry. He is also a member of the American Dental Association and the Georgia Dental Association. With thirty years of experience, his specialties are preventive, restorative, and cosmetic treatments, including sedation and emergency procedures. Dr. Pate currently practices at Dentistry in Buckhead and is reachable on his website and by phone at (404)-266-9424.