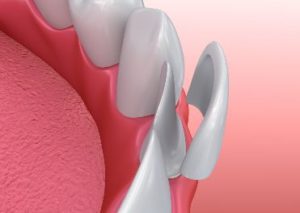 If you don't feel like you have a "perfect smile," don't worry – you're not alone! Some people were born with issues that have always bothered them, such as some teeth that are smaller or shaped differently than others. Other people have problems that developed later in life, like staining or decay, that have damaged their smile over time.
But since very few people naturally have a gorgeous smile, how is it that everyone seems to have one these days? Two words: cosmetic dentistry! A very common procedure that cosmetic dentists turn to is porcelain veneers in Buckhead. So, what are they and how can be they maintained over the long-term? Keep reading to find out!
What Are Porcelain Veneers?
Porcelain veneers are thin, strong, "shells" that are adhered to the front of the teeth, completely transforming their appearance. Veneers can be made of other materials, but porcelain has several advantages:
Strong – Porcelain is incredibly strong. With basic care and maintenance, you can expect your porcelain veneers to last for many years.
Conservative – In addition to being strong, porcelain is also very thin. This makes it one of the most conservative options, meaning that it conserves more of the tooth's enamel than other materials.
Stain-resistant – The reason that teeth and some dental materials stain is that they have a porous surface. Since porcelain veneers are made with a glossy, non-porous coating, so you can still enjoy a cup of coffee or tea without worrying that you'll stain your new smile!
Appearance – The same coating that makes porcelain veneers stain-resistant also makes them reflect light more like natural teeth. This means that you won't have that "fake" appearance to your smile and your veneers will look very natural.
How Can You Maintain Your Porcelain Veneers?
Although porcelain veneers are incredibly strong and durable, they're not indestructible! If you'd like to maintain your veneers for as long as possible, there are a few things you should do (and not do):
Brush and floss regularly – It's just as important to keep your porcelain veneers clean as it is your natural teeth.
Use non-abrasive toothpaste – Whitening toothpastes contain a higher amount of abrasive material to help them remove stains. This can scratch your veneers, dulling them over time.
Get regular dental care – It's still important to get regular checkups and cleanings with a cosmetic dentist in Buckhead. This way, you can make sure your veneers are staying in great shape and that any small problems are caught early.
If you've been waiting to transform your smile – now is the time. The only regret patients have after getting porcelain veneers is that they didn't do it sooner!
 About the Author
Dr. Peter Pate is a general and cosmetic dentist in Buckhead who knows that porcelain veneers are an excellent way to provide beautiful, long-lasting results. He always makes sure his patients know the best way to maintain their new smile so that they can enjoy it for as many years as possible. If you have any questions, he can be reached via his website or at (404) 266-9424.