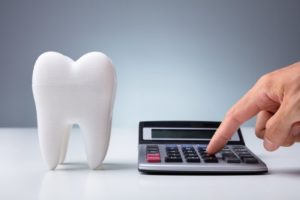 January is getting very close; have you used your dental insurance benefits yet? Many people don't realize that they might save a lot of money – hundreds of dollars, in many cases – by making an appointment before the end of the year (which is when your benefits reset if your plan uses the calendar year). Here's why using these benefits will always be preferable to losing them.
Reasons to Use Dental Insurance
Even if you don't have a toothache or don't believe your suffering from some kind of dental emergency, there are a few different reasons why you might want to see your dentist before the year ends.
Premiums: First of all, you pay for your dental benefits. Insurance will only save you money if you get some kind of treatment – which, at the very least, might involve a regular checkup and cleaning.
Yearly Maximum: You are entitled to a set amount of dental coverage every year, but unutilized money provided by the plan doesn't roll over. You thus have until the end of the year to put this money to use.
Deductibles: If the deductible has already been met, you'll reduce out of pocket costs the most by scheduling necessary treatments to begin this year with follow-up treatments being performed in 2020.
Dental Health: The best way to save money on a dental treatment is to never need it in the first place; thus, you should take advantage of insurance that covers preventive care to stop small issues from becoming large ones that are more difficult and expensive to treat.
Next Year's Changes: Your plan might not offer the same benefits once it resets, and you dentist might need to raise their rates come January; It's smarter to utilize the coverage and care that's available to you now rather than to take a chance of a price change.
How You Can Use Dental Insurance
First, if you haven't visited the dentist at least twice this year, schedule an appointment now. Dental plans will often pay the full price for a checkup, cleaning or X-ray. These services are highly useful even if you don't have any other problems with your smile.
Of course, it's possible that during your appointment, your dentist might decide that you need a crown, root canal therapy, or another kind of treatment. If that happens, check the coverage that your plan offers as well as the remaining benefits and schedule your appointments accordingly. (That is, beginning the treatment before the end of the year.)
The important thing is not to let the opportunity pass you by; seeing the dentist sooner and being active in your own dental health care will go a long way towards maximizing your end of year dental insurance benefits. And just as importantly, your smile will thank you for it!
About the Author
Dr. Peter A. Pate has served as a dentist at the Pentagon and the Walter Reed Army Hospital. He has also achieved a Mastership in the Academy of General Dentistry – an honor that only about 1% of dental professionals ever claim. His staff at his practice, Dentistry in Buckhead, is willing to help file claims for a long list of insurance carriers. To schedule an appointment, visit his website or call (404) 266-9424.