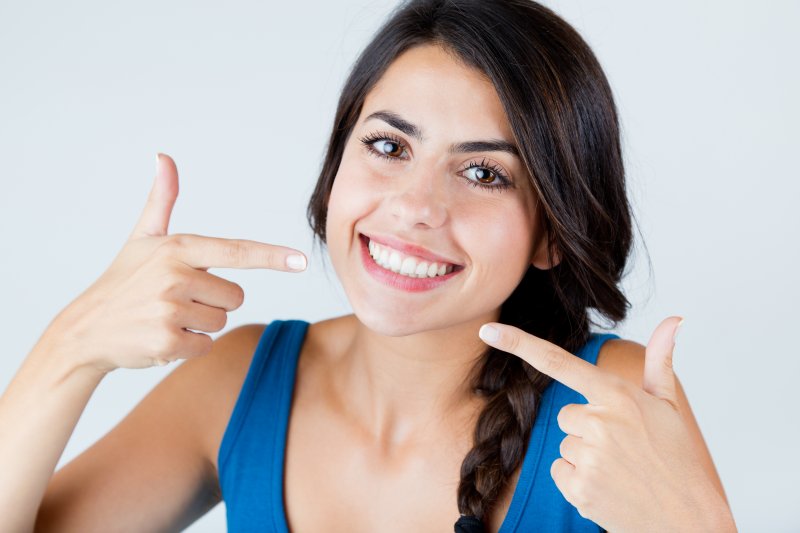 If you've long suffered from cosmetic problems with your teeth, veneers can give your grin a completely new lease on life! You can go from chipped, cracked, or misaligned teeth to a perfect, Hollywood-ready smile in as little as two appointments.
While you can get them fairly quickly, you probably hope that they'll last for a very long time. If you want to get the most out of your veneers, here are some good ways to take care of them.
Maintain Good Dental Hygiene
Many of the most important things you can do to maintain your veneers you're probably already doing, such as brushing and flossing your teeth every day. While your veneers are made of porcelain, your natural teeth can still develop cavities if you aren't careful.
If they do, it's possible that your veneers could pop off, or that they would need to be removed to fill the areas of decay.
Use the Right Hygiene Products
While dental hygiene is important for your veneers, it's equally important to use the right products so that you don't damage your veneers.
For one, many kinds of toothpaste that are good for enamel could potentially be a problem for porcelain. Porcelain is softer than your natural teeth, so abrasive toothpaste, like those with baking soda or charcoal, can potentially leave scratches in your veneers.
Mouthwash can also be a problem; the alcohol in mouthwash can break down the dental adhesive, which can cause your veneers to come loose. Stick to a nonalcoholic mouth rinse in order to preserve your veneers.
Get a Guard
Like anything precious, your veneers deserve to be protected. Your dentist can do that for you by crafting a custom mouthguard uniquely fitted to your situation.
If you play sports, you may want your dentist to make you a sports guard to protect your veneers from chips and cracks. If you grind your teeth, on the other hand, you may want to have a nightguard to protect your teeth while you sleep.
Your veneers can do a lot for you, so it's only fair that you do a little bit of work for them. Keep these tips in mind, and you should be able to keep them shining for a long time to come.
About the Author
Dr. Peter Pate is a dentist who takes his patients' health seriously, which is why he stays up-to-date on the latest in oral medicine. It's also why he works hard to be able to offer his patients as many services as possible under one roof! Dr. Pate graduated from the University of Tennessee School of Dentistry, and while serving in the Army, worked as a dentist at both the Pentagon and the Walter Reed Army Hospital.
If you have any questions about veneers, he can be reached at our website or by phone at (404) 266-9424.