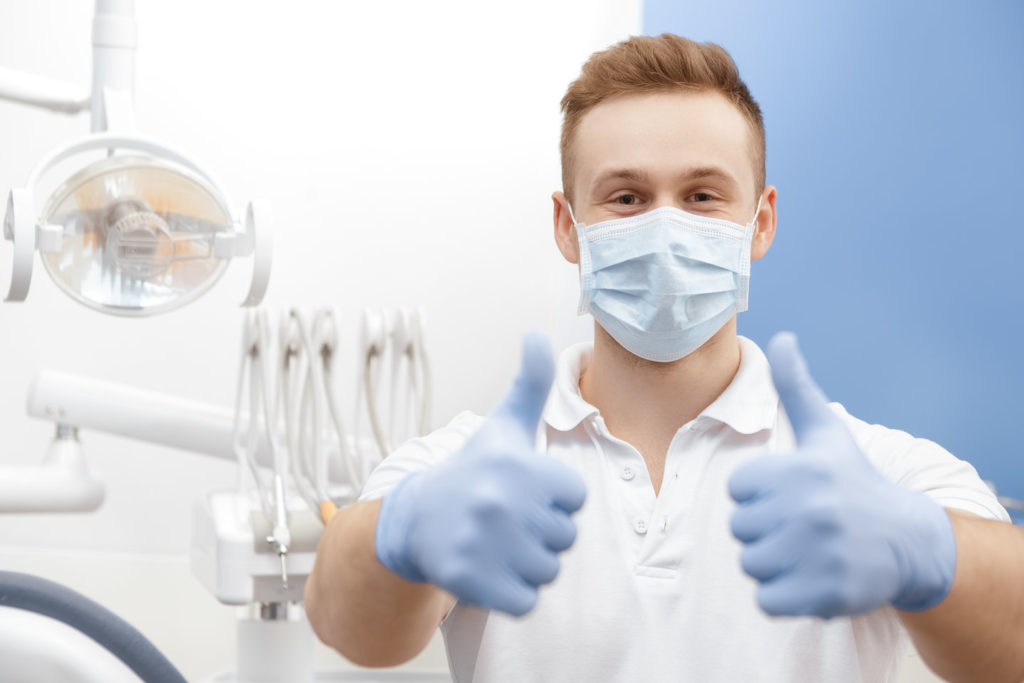 Six feet. Since the start of the coronavirus pandemic, it has been the recommended separation distance people have been using to protect themselves. As business reopen and individuals return to parts of the old lives, it continues to be important. Implementing social distancing in dentist's offices has been a major goal for your local oral health care providers. Read on to find out about some of the policies they are using to make it possible.
No More Waiting Rooms
While many practices once allowed you to wait in the lobby prior to your appointment, doing so made it a hotspot for germs and viral particles. From now on, you will need to wait in your car. When you arrive, you will have to text or call the front office team. They will greet you at your vehicle and ask you a series of questions to determine whether or not you are presenting any symptoms of the virus. They will also check your temperature to make sure that you don't have a fever. If everything looks good, they will escort you inside.
People who are responsible for driving patients to their appointments will be asked to remain in their vehicles. If patients require a caregiver to be with them during treatment, that individual will be required to wear a face mask.
Fewer Appointments Per Day
To prevent patients and staff from accidentally getting too close to each other, practices are working to have less people in the office during the day. This means making fewer appointments overall and giving patients extra time so they can adjust to the new policies in use.
Protective Equipment
There are times during your appointment when maintaining the strict six-foot distance is not entirely possible. Your dentist will need to get close to your mouth to perform treatments accurately. During these times, everyone involved will be wearing masks and disposable coverings.
Additionally, practices are also installing new technology to make your social distancing efforts more effective. HVAC systems have been upgraded to better filter out microbes in the air, and high-power suction devices have been placed in treatment rooms to capture germ filled particles before they escape your mouth.
Your dentist's main priority has always been to preserve your health and safety. Accommodating social distancing in their practice is just one of the many ways they are trying to uphold that goal. The policies in this article protect everyone involved in your appointment and make it possible for your dentist to continue providing excellent care.
About the Author
Dr. Peter Pate knows that being a dentist requires a lifetime commitment to professional development. Through hundreds of hours of continuing education, he achieved Mastership in the Academy of General Dentistry, an achievement earned by only 1% of dentists. During the COVID-19 crisis, he is continuing to learn about and implement the latest disease prevention procedures. If you are interested in learning more about what he is doing to protect patients, you can contact him through his website or at 404-266-9424.