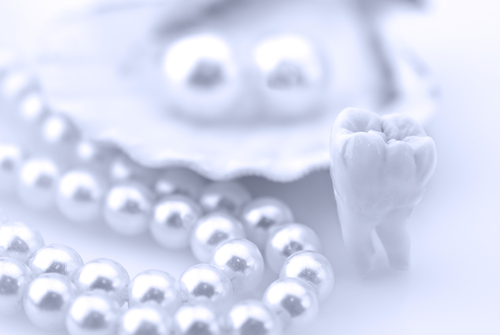 Are your teeth yellow, grayish, brownish, or just plain dingy?
In cosmetic dentistry, we use porcelain to create natural-looking restorations, like crowns and veneers. Porcelain looks and acts a lot like natural tooth enamel. Like porcelain, our teeth are porous. If you've ever had a white porcelain kitchen sink, you've probably watched it stain over time. The dark pigments in coffee, tea, red wine, and many foods such as berries, soak into the porous porcelain and cause discoloration. Unless you use a cleanser with bleach or a very harsh scrubber, like steel wool, the stains are virtually impossible to remove.
I do not recommend you use bleach or steel wool on your teeth!
However, modern dental science has given us teeth whitening agents that are highly effective at removing tooth enamel stains.
Over the counter, you can purchase teeth-whitening toothpastes. These products generally contain hydrogen peroxide or baking soda, two products known to reduce staining. Some whitening toothpastes have more abrasiveness than others, and they actually wear down tooth enamel to remove surface stains. You can also buy teeth whitening strips or kits at your local pharmacy or grocery store. They work quite well for some people.
If drugstore products have not produced the results you want, it's time to talk to a cosmetic dentist. These days, dentists can offer a more potent, prescription-grade teeth whitening system. At Dentistry in Buckhead, Dr. Pate offers home whitening kits, complete with custom-fitted mouth trays, or in-office, one-visit whitening with Zoom! Whitening.
Our home kits are stronger than over-the-counter products. In about two weeks of treatment, you'll notice amazing results. Some patients begin to notice whiter teeth after just a few days. In most cases, patients wear their whitening trays for a few hours each evening.
If you prefer faster whitening, consider Zoom! In just one visit, a light-activated teeth whitening gel may lighten your teeth 8 to 10 color shades safely and effectively.
Whether you choose take-home whitening or Zoom!, you can touch up your teeth any time with a home whitening kit. This will allow you to maintain your brighter smile.
Have questions? Want a consultation? Just call Dentistry in Buckhead 404.266.9424 to schedule an appointment with Dr. Pate.