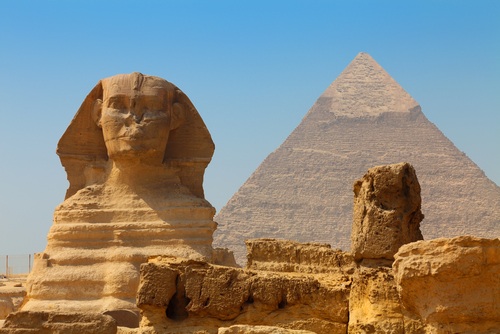 As the leading tooth replacement option today, you would think the dental implant is a fairly recent technological advancement.
Believe it or not, the first dental implants date back more than 1,300 years. Here's a timeline of dental implants.
Ancient History: Ancient Mayans and Egyptians hammered tooth-like pieces of shell, ivory, and animal bone directly into their gums to replace teeth.
1700s: Lost teeth were often replaced using the teeth of human donors, but the process was unsuccessful due to infection from the foreign materials used during the implant process.
1800s: Gold, platinum, and other metal alloys were used experimentally and placed into sockets where teeth had been recently extracted. Long-term success rates were poor.
1952: A doctor in Sweden accidentally discovered that titanium can bond with living bone tissue when he placed a titanium screw in an animal's thighbone. He had the idea to use titanium posts to bond dental implants to patient jawbones.
1965: Modern dental implants made their world debut!  This was the beginning of implanting titanium in bone for the purpose of rooting prosthetic teeth.
1981: Per-Ingvar Branemark, the Swedish doctor who discovered the fusing power of titanium, published a paper reporting all the data he had collected about titanium implants.
1982: The Toronto Conference on Osseointegration in Clinical Dentistry created the first guidelines for successful implant dentistry.
2002: An American Dental Association (ADA) survey showed that oral and maxillofacial surgeons, periodontists, and general dentists nearly doubled the number of implants performed per dentist between 1995 and 2002.
Today: Dental implants are the number one tooth replacement procedure.
Dr. Peter Pate uses dental implants to give his patients beautiful, complete, and healthy smiles that will last a lifetime. Call Dentistry in Buckhead in Atlanta, Georgia at (404) 266-9424 to reserve your consultation appointment with Dr. Pate.