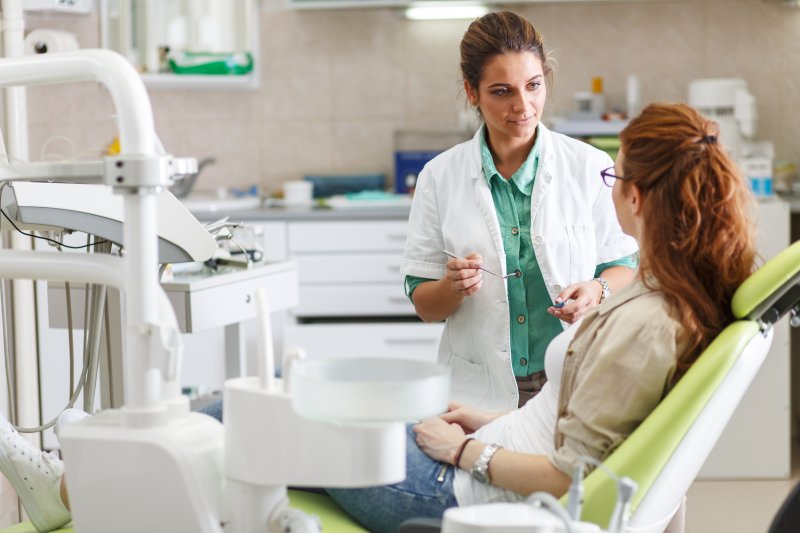 Summer is in full swing, and it's a great time to take a trip somewhere nice. Maybe you want to go to a tropical location and sit by the beach, or maybe you want to go somewhere colder where you can beat the heat.
In either case, there's one thing that would be a good idea to do wherever you decide to go: visit your dentist! If you want to know why that is, here are a few reasons you should get a dental checkup before you leave.
Skirting Dental Emergencies
Once you get where you're going, you probably don't want to have to interrupt the fun and rush to a local dentist to deal with a toothache. Not only will this take time out of your vacation, but you'll also have to deal with someone whom you've never met before.
Your dentist can check you for any signs of infection, catching potential toothaches before they set in. That way, you can enjoy your vacation without worrying about dental emergencies.
Enjoy Your Food To The Fullest
If you have tooth decay, gum disease, or another oral health problem, that can cause a sensitivity that makes it a little unpleasant to eat. That's the worst when you're traveling because trying new foods is one of the best parts of any vacation.
Your dentist can treat any outstanding oral health problems before you go, giving you the opportunity to enjoy your food as much as possible without any sensitivity.
Make a Statement
Traveling affords the opportunity to meet all kinds of new people. There's always a first impression around every corner, and a beautiful smile is an excellent way to come off well.
When you see your dentist for preventive care, they'll usually complete the appointment by polishing any surface stains off of your teeth. This straight-from-the-dentist clean smile can give you the confidence to talk to anyone!
About the Author
Dr. Peter Pate takes enormous pleasure in being able to help his community smile. He prides himself on both his years of experience and the connections he's been able to form with countless patients over the years. Dr. Pate received his degree from the University of Tennessee School of Dentistry and served in the Army as a dentist, working at both The Pentagon and Walter Reed Army Hospital. He continues his education to this day with the Academy of General Dentistry and the L.D. Pankey Institute.
If you have any questions about how to protect your teeth during summer vacation, we can be reached at our website or by phone at (404) 266-9424.