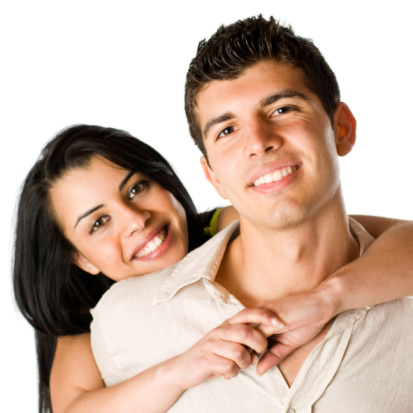 It's the battle of the sexes! Men and women have different environmental, lifestyle, and behavioral factors that influence their oral health. Let's take a look at some common gender differences that can affect your mouth.
Regular Hygiene
Women, in general, tend to pay more attention to their health and body. When it comes to oral hygiene, women are 26% more likely to floss on a daily basis, and 57% of women will brush twice a day. Additionally, about 53% of women brush their teeth at the workplace, compared with 37% of men. Only about 49% of men will brush twice daily. Due to their lack of preventive dental care, men are more likely to develop gum disease. Women are more likely to follow routine checkup schedules to keep their health in line, and they have a more positive attitude toward dental visits. They are also more likely to schedule a doctor visit when feeling sick or injured, while men will often try to fix an injury or problem on their own.
Lifestyle Behaviors
Girls tend to lose baby teeth earlier than boys. However, boys are more likely to have a tooth knocked out due to fights and competitive sports. Hormonal fluctuations during menstruation, pregnancy, and menopause cause oral changes, like tender and sore gums. Furthermore, women have smaller stomachs and tend to eat more often, or taste foods during cooking, which expose their oral bacteria to more food. On the contrary, men generally pay less attention to their diets and the foods they eat. Studies also reveal that more women than men develop dry mouth, eating disorders, osteoporosis, migraines, and TMJ disorders.
Appearances
Women spend more time focusing on their appearance through hair and makeup products.  Americans, both men and women, spend about $100 billion in hair care each year, but only $50 billion is spent in the dental industry. About 70% of men believe a woman is more beautiful when she smiles than when she wears makeup. Women are more likely to notice a person's smile and teeth upon a first meeting, and two times more likely to notice a missing tooth on another person. As for their own missing teeth, about 74% of women would be embarrassed by a missing tooth, compared with only 57% of men.
Dr. Pate can give men and women equally healthy mouths. While you can't choose your gender at birth, proper behaviors and habits can help control your oral health for the rest of your life. Call Dentistry in Buckhead in Atlanta at (404) 266-9424 to schedule an appointment with Dr. Pate.