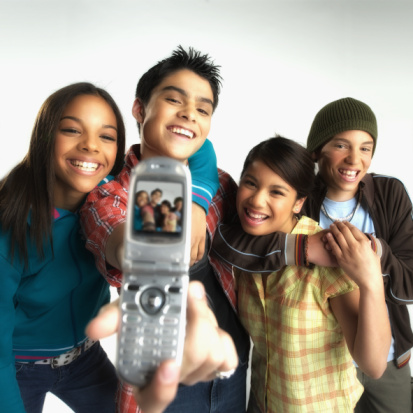 If you're a high school senior, you're probably looking forward to prom, graduation, and college. Now is a perfect time to visit Dr. Pate to brighten your smile for these special occasions. Behavior and lifestyle changes during the teenage years can affect your oral health. Let's take a look at the common dental problems that affect teenagers, and the treatments Dr. Pate can use to restore the issues before the big day.
Body Development
As your body develops, so does your mouth. Your teeth may shift and become crooked, or your bite may become misaligned. Braces are a common option to restore your alignment. However, if you're worried that a mouth full of metal will hinder your adult image, Dr. Pate offers Invisalign clear braces to straighten your smile without wires and brackets. As a bonus, they are removable so you can take them out during your prom or graduation ceremony. Additionally, your wisdom teeth begin to develop and erupt in the late teen years. Third molars often don't have enough room to grow in properly, creating pain and crowding that cause the need for an extraction. Summer is a great time to schedule your extraction so you have enough free time to recover. Furthermore, puberty and menstruation cause hormonal changes in your bloodstream. These changes can increase blood circulation to your gums and may cause tender, sore, or swollen gums.
Social Acceptance
Many teens experiment with different social situations in the hopes of fitting in. Smoking and alcohol consumption can dry out your mouth and increase your risk of gum disease, bad breath, and oral cancer. Oral piercings may irritate your oral tissues or crack your teeth. Eating disorders and frequent purging can lead to enamel erosion and stained teeth. If your social behaviors have stained or worn out your teeth, Dr. Pate can brighten your smile with whitening, veneers, or bonding.
Stress
Homework, parents, college applications, and other stressful situations can increase the tension in your life. As a result, you may unconsciously clench or grind your teeth. Bruxism leads to headaches, neck pain, jaw pain, tooth wear, and many other dental conditions. Additionally, stress and busy schedules may shift your focus to other activities so you tend to neglect your dental health. To cope with all-nighters, you may change your eating habits to include more junk food. Visit Dr. Pate during times of stress to keep your mouth healthy.
To start your college life off with a beautiful and healthy smile, visit Dr. Pate to restore your dental health and brighten your smile. Contact Dentistry in Buckhead at (404) 266-9424 to schedule an appointment.  We welcome patients from Buckhead, Sandy Springs, Lenox, Brookhaven, Atlanta, and the nearby areas.