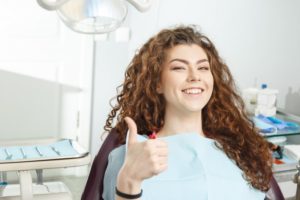 For most people, going to the dentist isn't exactly in their top ten favorite activities, but they can usually tolerate routine checkups and cleanings. However, some people become so anxious at the thought of getting dental work done that they avoid seeing their dentist at all. If this sounds like you, know that you're not alone. In fact, dental anxiety is so common that many dentists offer a few sedation options to soothe your nerves. With oral conscious sedation, for example, taking a pill before your procedure can leave you relaxed and calm enough to make your treatment a breeze. Here are five signs that you're a good candidate for oral conscious sedation.
Visiting the Dentist Makes You Incredibly Anxious
Dental fear is the most common reason for sedation dentistry. In fact, it's estimated that 1 out of every 10 Americans experiences some sort of anxiety around the idea of seeing their dentist. Oral conscious sedation can melt away all of your worries, giving you a stress-free appointment.
Dental Work Is Often Painful for You
People with sensitive teeth or gums may not have dental anxiety, per se, but they associate dental work with pain. In addition to calming you, sedation renders you less capable of feeling pain.
You Have an Overactive Gag Reflex
A touchy gag reflex can make some dental procedures uncomfortable or even downright impossible. Fortunately, oral conscious sedation suppresses the gag reflex.
You Want to Be Sedated, but Not Fully Asleep
Unlike general anesthesia, you're still awake during oral conscious sedation. You'll still be able to respond to your dentist's requests, but chances are you won't remember very much of your procedure afterward.
You Plan on Having a Long Procedure
If you haven't been to your checkups for a while, you might need to undergo several procedures. Oral conscious sedation can make it easier to get them all knocked out at once by lessening the discomfort of holding your mouth open for a prolonged period of time.
While certain medications or medical conditions can interfere with oral conscious sedation, it's a great option for many people. The next time you see your dentist, ask them if oral conscious sedation could benefit you.
About the Author
Dr. Peter Pate graduated from the University of Tennessee School of Dentistry in 1982 and currently practices general dentistry in the Buckhead district of Atlanta, GA. As a Master of the Academy f General Dentistry and a member of the Dental Organization for Conscious Sedation, he is qualified to make your dental care easy with oral conscious sedation. To find out if this treatment is right for you, contact Dentistry in Buckhead at 404-266-9424.