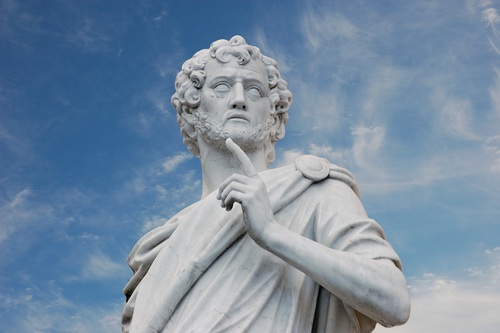 Did you know that methods of teeth whitening have been around for thousands of years?
The Egyptians beat the world to the invention of toothpaste, and used wine as one of the major ingredients. We know now that wine easily stains our teeth.
Believe it or not, the Romans used human urine as the main ingredient in their toothpaste! In fact, Roman toothpaste was so popular among Roman aristocracy that human urine was imported from Portugal. As disgusting as it sounds, the Romans were onto something. Ammonia has lightening and brightening qualities and is the main chemical found in human urine.
Luckily, we don't have to use any ancient methods to whiten our smiles these days. I'm Dr. Peter Pate, a dentist in Atlanta, GA, and I am proud to offer in-office and at-home teeth whitening solutions to my patients.
Zoom! Whitening is the leading in-office teeth whitening system, which can remove discolorations and lighten your teeth 8 to 10 shades. The entire process takes only a few hours. You will feel good and look great with brighter, whiter teeth after your in-office whitening appointment!
If you prefer to whiten your teeth at your own convenience, I offer take-home whitening kits. Just fill the custom trays with the whitening gel that we provide and wear them for the specified time over a period of two weeks. You will see gradual results and end the process with a luminous, white smile. Bleaching trays are great for occasional touch-ups and can be used following in-office and at-home teeth whitening procedures.
Call my dental office at (404) 266-9424 to find out more about teeth whitening or to schedule an appointment.