Do you have a bundle of joy on the way? Congratulations! We're so very happy for you!
I'm Dr. Peter Pate, a restorative and cosmetic family dentist in Buckhead Atlanta, GA. During pregnancy, women visit their OBGYN regularly. But what about the dentist? Only 22 to 34% of women visit the dentist during pregnancy, and only half visit the dentist if they have an oral health problem.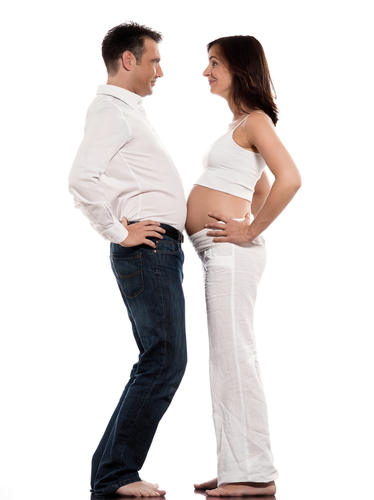 It's important that you understand, oral health has a great impact on overall health and the health of your baby. The American Academy of Family Physicians released these facts about pregnancy and oral health. Take a look. An informed patient is a wise patient! Besides, aren't parents supposed to know everything?
Gum disease, or periodontitis, can contribute to a low birth weight.
A deep hygiene cleaning, with scaling and root planing, on pregnant women with gum disease can reduce the potential for low-weight birth.
In the third trimester, treating tooth decay with a topical antibacterial reduces the oral bacteria level in the pregnant mother. It also lowers the risk of transmitting bacteria to the baby.
You should also know, during pregnancy, your mouth is subjected to increased levels of gastric acid, so oral lesions are common. Tooth decay, as well, is common, for many reasons—increased acid, eating those sweets you crave, and not taking care of your mouth because you're more focused on the rest of your body! Other oral health problems during pregnancy include pregnancy oral tumors (occur in about 5% of women), loose teeth, gingivitis and periodontitis (gum disease).
Take care of yourself and your baby. During pregnancy, come visit Dentistry in Buckhead. We'll make sure your oral health is in tip-top shape, so you can enjoy your maternal glow.