First of all, more people avoid dental visits because of fear (est. 30%) than avoid airplanes because of fear of flying (est. 18%). I want you to know, dental fear, dental phobia, call it stress, anxiety, apprehension, or what you will—being too scared to go to the dentist is a common and very real problem. You, my friend, are not alone.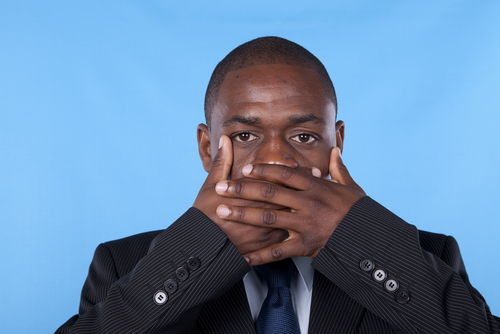 When you visit my office, Dentistry in Buckhead, we can sit down and talk about your concerns. Please be open with me and my staff so that we can help you. I've assembled a compassionate, dedicated team of professionals who understand dental phobia and sedation dentistry. Personally, I've taken continuing education through the Dental Organization for Conscious Sedation (DOCS), and I maintain active membership with this respected association.
We offer two levels of sedation, and I'll be happy to talk with you about which is best for your situation. Here's a summary of each…
Nitrous Oxide – Also called laughing gas, nitrous oxide is inhaled through a facemask.   Breathing normally, you'll soon notice that you are feeling calm, relaxed, and disconnected from what is going on around you. You'll retain the ability to communicate with my team and me.  Once your treatment is complete, you'll breathe pure oxygen for a few minutes to flush the nitrous oxide from your system. You can even drive yourself home from the appointment or return to work.
Oral Conscious Sedation – Oral conscious sedation incorporates oral sedatives to create a state of reduced awareness.   You'll feel extremely relaxed, and your anxiety or fears will go away.  We'll monitor your vital signs and keep you safe and comfortable.  Most of our patients happily do not remember any details of the actual work that is performed when using this form of sedation. With oral sedation dentistry, you'll need to plan for someone to drive you to and from your appointment, and to rest at home after the visit.  With oral conscious sedation, Dr. Pate can often complete multiple or lengthy procedures in just a few visits.
I respect and understand your dental phobia, and I want to help you feel good about getting the dental care you need for healthy, high-quality living. I'm Dr. Peter Pate, a family and general dentist in Buckhead Atlanta, GA. I've helped many patients in the greater Atlanta area overcome their dental fear by use of sedation dentistry. Give me a call, and we'll talk about ways to make your dental visits peaceful, comfortable, and rewarding.